It's spring... and now you can enjoy it even more atop your bicycle saddle. The wind in your hair, the morning sun on your back! Birds singing their cheerful songs to you. The smell of flowers in bloom. It's as if nature is giving you that extra push you need to grab your bike and get out and explore a little more often.


So don't hesitate any longer! Grab your bike from the shed and get it prepared for spring. Give an image overhaul, inflate the tires and check those brakes. Above all else, make sure your bike is truly spring-ready with bicycle accessories from Basil. Whether you make your miles on a quiet day along empty roads, or you're always cycling to the office or together with your buddy… always enjoy yourself while cycling. We have suitable bicycle accessories for every moment. Choose Basil for the best pick of cycling accessories around.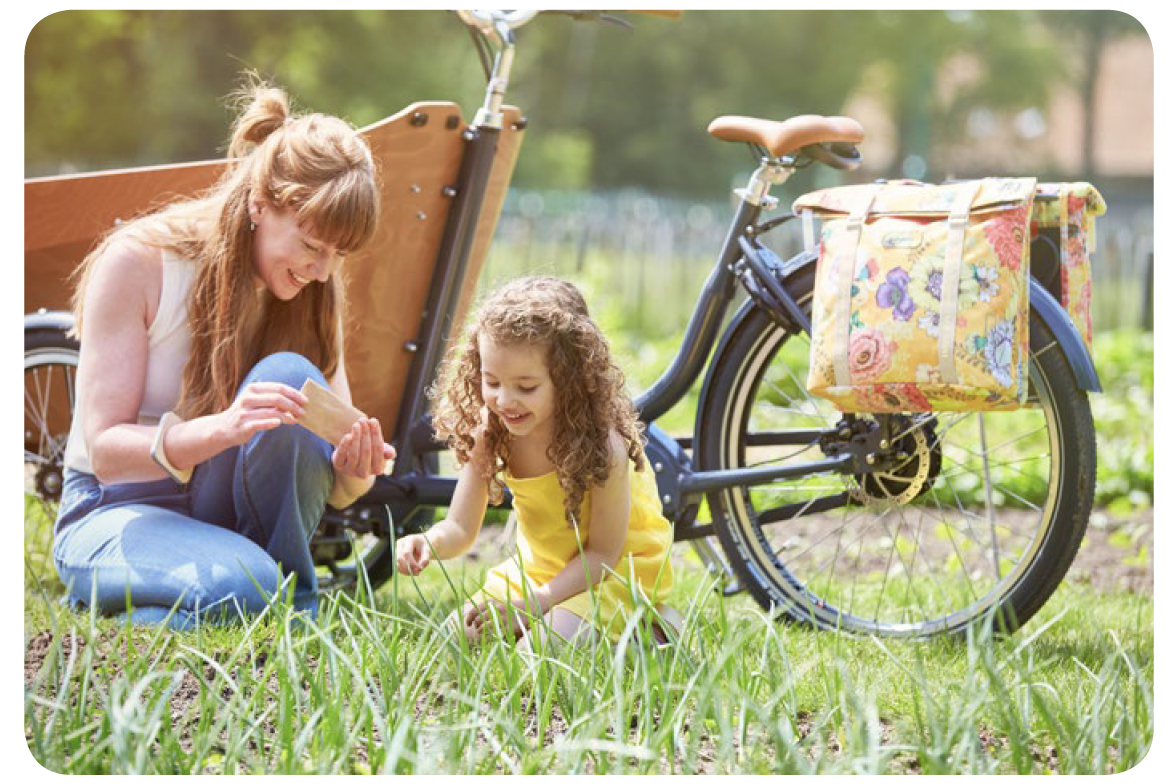 A Little Bit of Sunshine: Basil Bloom Field Series
Incorporating hand drawn flowers, these bright bags offer a modern romantic look with an extra-cheerful energizing feel. The Basil Bloom Field series includes a shopper, double pannier bag, a handbag, two carry-all baskets, a saddle cover, and a bell. We made these waterproof bags using a cotton-feel fabric 70% polyester 600D eco-fabric that contains recycled plastic PET bottles. Available in Honey Yellow or Sky Blue and packaged in recycled kraft paper, the Basil Bloom Field Series makes a blooming day today while making tomorrow better, too.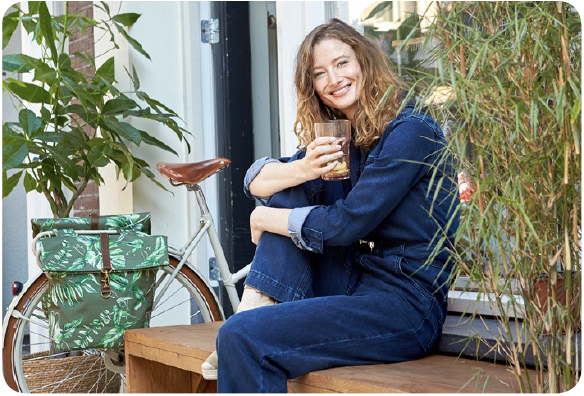 Do something green today!
Relaxing in the park or stopping by the organic store in town, cycling is good for you and for the world. With the Basil Ever-Green you increase your impact. The bag is made of recycled PET and has a hand-painted botanical print. Thanks to the flexible shoulder straps, you can easily turn it into a shoulder bag, hand bag, backpack or bicycle bag. Available in two colors.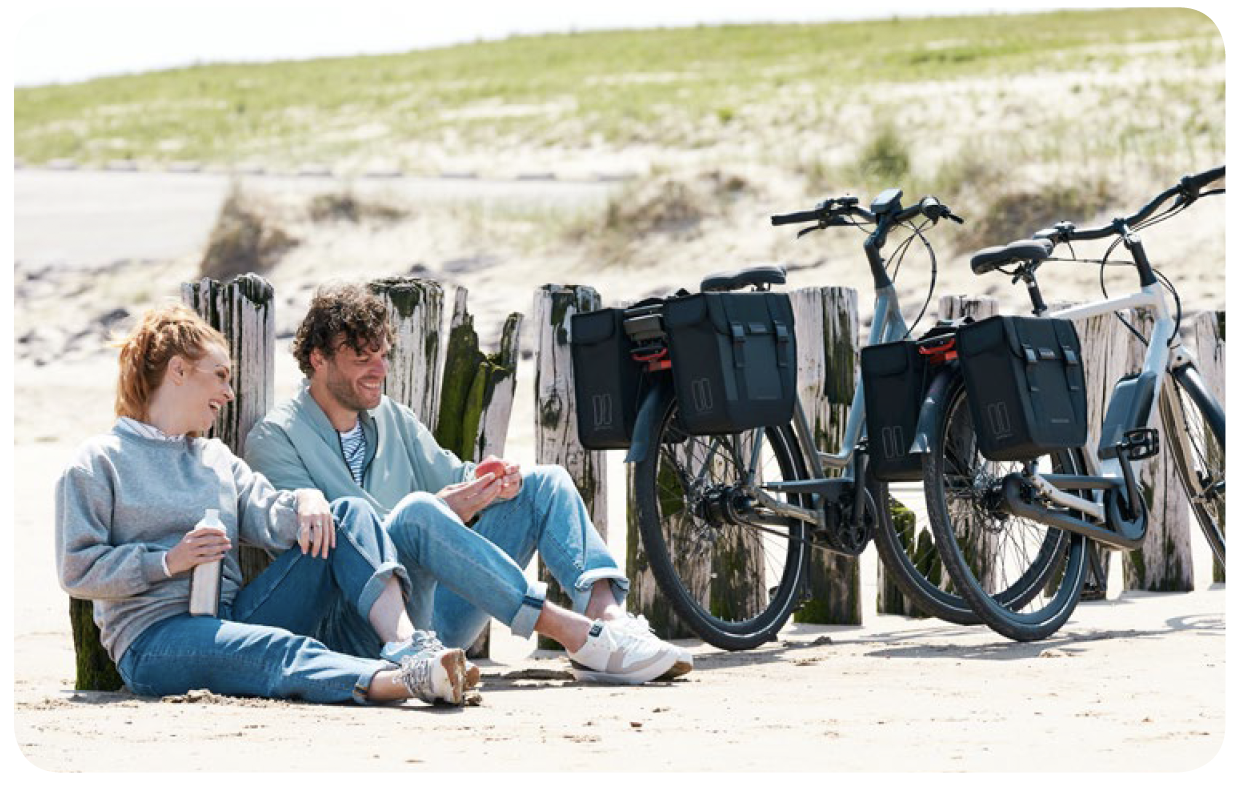 See the World from your Saddle: Basil Tour Series
The iconic Basil Tour series is perfect for cyclists who like to see the world from a bicycle saddle. The updated single and double pannier bags are a staple for cycling enthusiasts enjoying the sites. Our updated design includes our signature curved front end for freedom for movement for cyclists. We've improved the Basil Tour pannier bags to be more water resistant and easier to use thanks to the new easy closure. We've also introduced waterproof models. For cyclists who like to spend their weekends or holidays exploring new places, the Basil Tour series pannier bags can make every day a tiny holiday.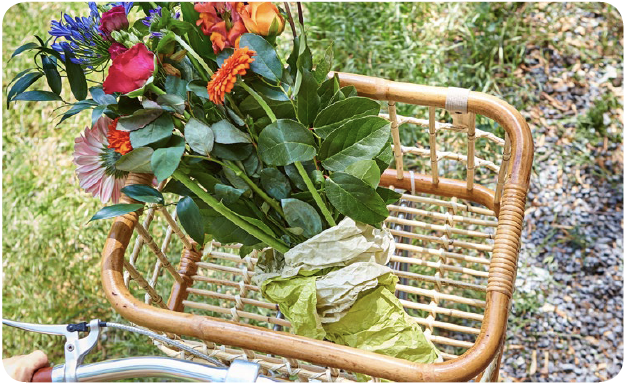 Seize the day
Just popping into town for a final errand or to pick up a colorful bouquet of flowers. Hop on your bike to the flower garden! Take your flowers with you in our Green Life bicycle basket. It's made by hand from sustainable rattan. Even the material of the Basil logo is recycled. Available in two sizes: M and L.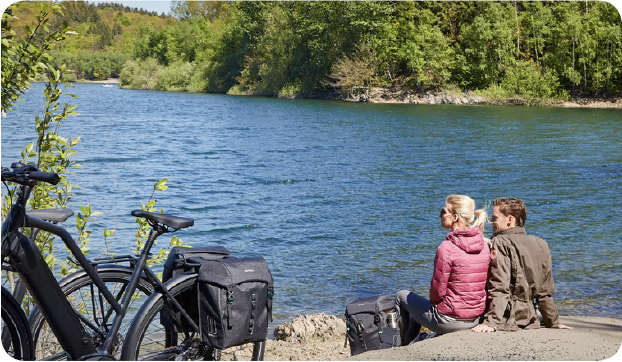 Adventure is calling!
The panniers packed with today's gear. The Basil Discovery bag is your perfect travel buddy. Compact and lightweight. Equipped with functional details such as elastic side pockets and a carabiner for a drinking bottle, for example. With the Discovery, you can go out 365 days a year. Even when it rains. Thanks to the rain cover, not a drop of rain will reach your belongings. Available in a double and a single pannier.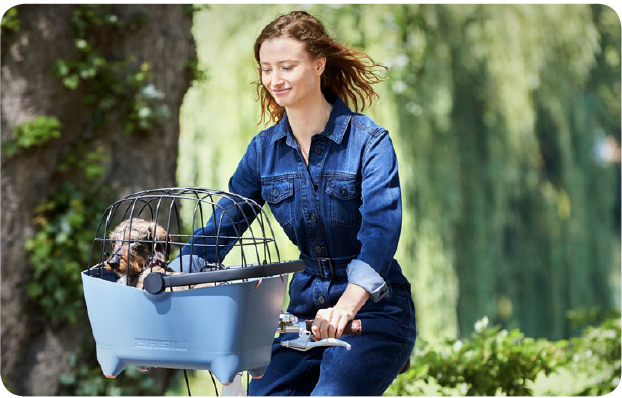 Cycling together with your buddy
Keep cosy together with your best buddy on your bike. With the Basil Buddy, it's easy. Charlie! Max! Coco! Whatever your best friend is called, the Basil Buddy means you can always go together. A unique dog bike basket made from environmentally-friendly PP plastic, it's easy to clean, safe and a must for pet owners. Now available in two variants: front (KF system) and rear (MIK system).