After many weeks of relaxation, Netflix marathons, hanging out with friends and perhaps a long-overdue holiday, it's time to head back to the classroom. Are you looking forward to getting back on the saddle and catching up with your classmates again? Chances are, your school bag is going to be pretty full with books, stationary supplies and your laptop this year. That's why it's particularly handy to be able to fasten your bag securely to your bicycle. Perhaps you'd prefer something more traditional, with all your essentials tucked away securely into a roomy wicker basket or colourful crate attached to your front carrier. These storage solutions are not only practical, but also provide your bike with an eye-catching image overhaul. Read on for some handy tips on how to get set for the new school year ahead.
Off to school!
You've showered, eaten breakfast and packed your lunch. Now it's time to head to school. Pull on your jacket and head to the shed to retrieve your bike. To ensure your hands are kept free and you're not weighed down by having to wear a heavy backpack, it's useful to be able to cart your school bag on the front or rear of your bike. Attaching a Basil crate to the front carrier of your bike will provide you with an invaluable storage solution. If you're looking to add some colour to your frame, consider a vibrant pink, green or blue crate. With one of these beauties attached to your carrier, you'll instantly make an impression as you cycle into the school yard. You can keep all your bulky items in one of these crates, including a full backpack, gym gear and more. Do you prefer a more classic aesthetic? A traditional rattan or steel mesh basket is the way to go. A Basil basket is simple, stylish and provides you with more than enough space for all your school essentials.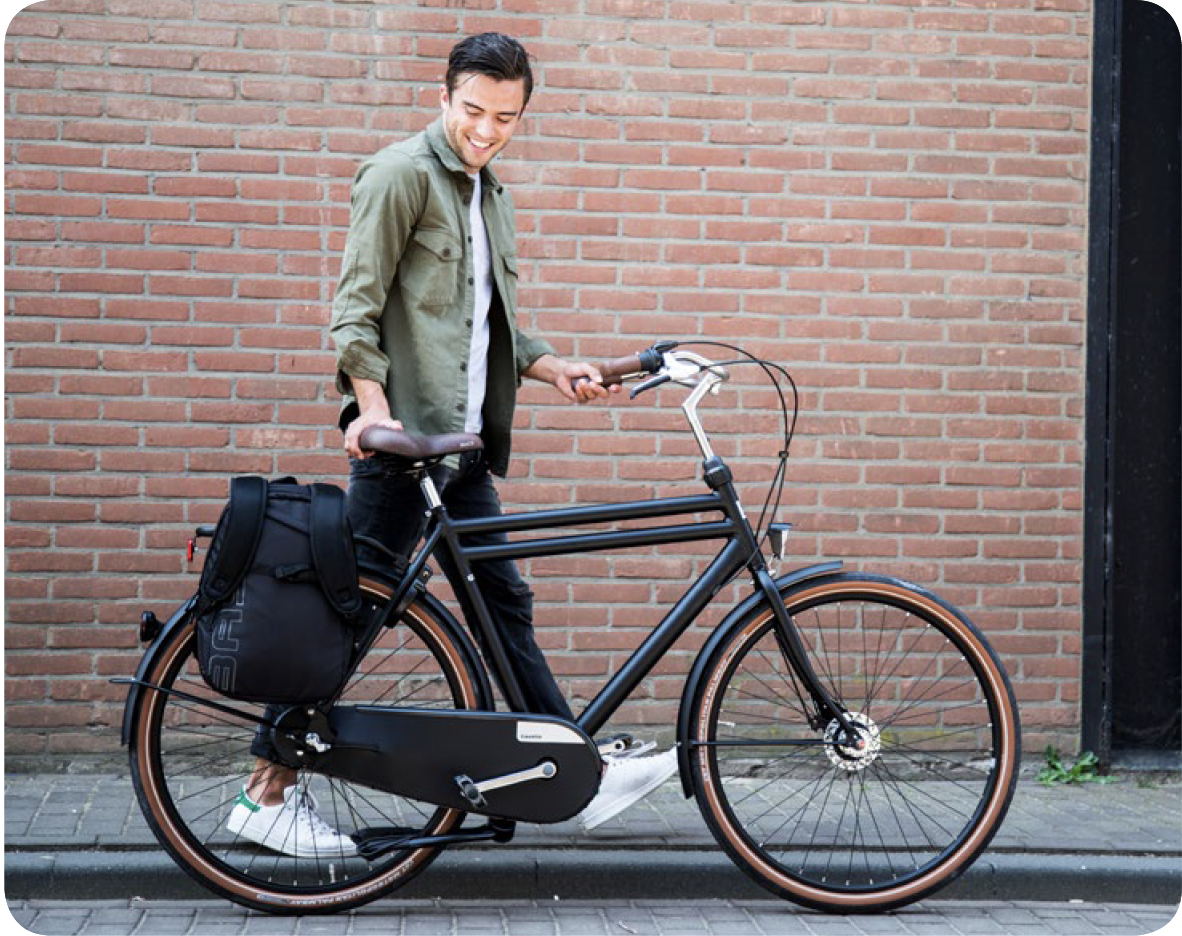 Basil has your back!
There's nothing worse than arriving at school with sore shoulders and a sweaty back. A bicycle backpack is the ideal way to overcome this issues. It's the perfect storage solution if you need to carry plenty of stuff to school on a daily basis, with separate compartments for things like drinks bottles, laptops, notebooks and stationary. Of course, you'll want something stylish as well as practical. The Basil Flex backpack is particularly eye-catching, although just about every option from the Basil bicycle backpack range scores top marks for style. Thanks to the innovative Hook-On system, you can easily click your backpack into place before heading off on your journey.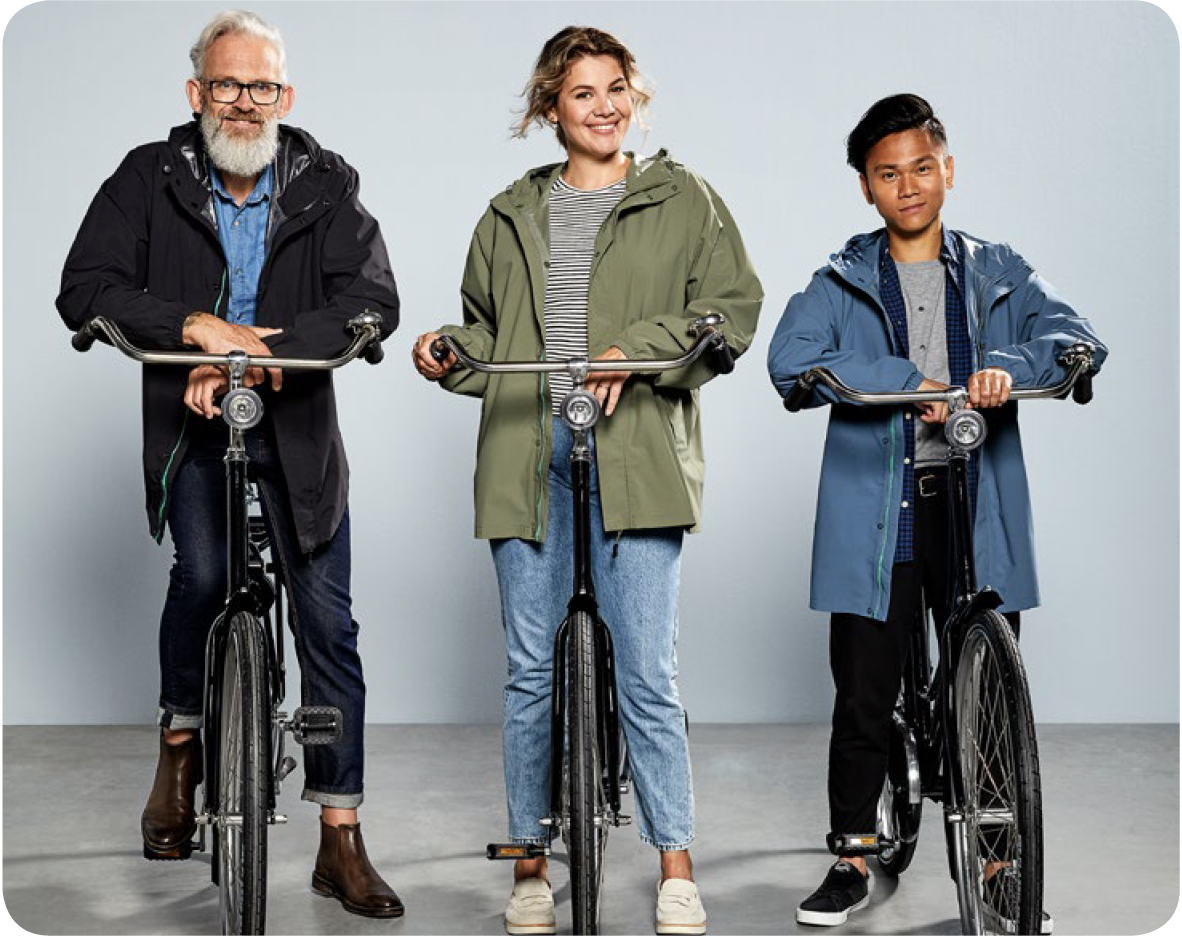 No more getting soaked on your way to school
Bummer… You've only just got on your bike and the heavens have opened. You arrive at school soaked head to toe and you're stuck with a damp outfit for the rest of the day. An old-fashioned rain suit can keep you dry during your journey, but they're often too big and baggy to be practical. Did you know that rain suits can fit well and be stylish to boot? Basil rainwear is both fashionable and functional! For example, Basil Hoga rain coats and rain trousers are both comfortable and incredibly reliable when it comes to keeping the rain out, even if it's pouring outside. Our raingear has been specially designed with the needs of cyclists in mind, with roomy hoods and plenty of ventilation to ensure you never arrive at your destination hot and sweaty.
Now there's no reason to leave your rain gear at home or stuck at the bottom of your school bag by accident and you're all set to cycle to school in style, whatever the weather.
Have fun cycling to school!