365 reasons to cycle
Psst, here is another bit of motivation: 365 days of pure cycling happiness!*


Cycling gives you a feeling of freedom, and is good for the Earth. Whether you're 8 or 88, cycling to work or school on a spring or autumn day, during lovely afternoon sunshine or a heavy rain shower, cycling feels fantastic. You might want to cycle every day, but perhaps you need a bit of extra motivation to do this. If so, complete the 365 DAYS TO CYCLE tear calendar and receive a motivational bike quote from us every day, 365 days a year. We have already listed 8 reasons, so rub your calves!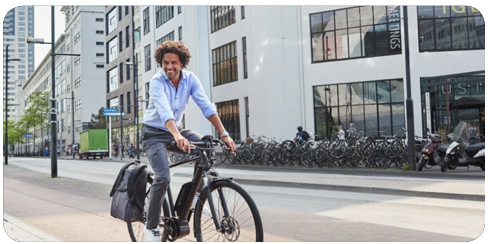 1. Cycling make you healthier
You get more oxygen when you are outdoors, and that's healthy for your memory, skin
and lungs. You also get more vitamin D, which in turn is good for your immune system,
your mood and your sleep! Cycling is, therefore, a good tool for strengthening your
immune system.


2. You give a boost to your resistance
Cycling every day keeps the doctor away! Research has shown that people who cycle for
at least 30 minutes every day are sick half as many times than colleagues who don't use
their bikes every day. Did you know that you can quickly achieve this health boost by
cycling to and from work?
Tip: The B-Safe is the ideal bike work bag to transport your laptop and other items dryly & safely.


3. You get fitter by cycling
Cycling is good for your physique and body. For example, cycling burns between 350 and
1100 calories per hour (that depends, for example, on your pace) You also keep your
muscles toned, and that keeps you in good shape while burning fat away. In addition,
cycling helps prevent the risk of high blood pressure, heart disease and diabetes. Cycling
can even keep you young!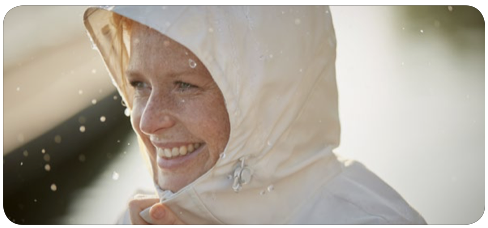 4. Cycling can be done anytime, anywhere
Cycling is very flexible because it is so easy to do, and you can get into it quickly
because many people already have a bike. You can cycle to work, run errands, take a
recreational bike ride or even cycle to the city. When it rains cats and dogs, you can still
cycle and keep yourself and your gear dry thanks to Basil's waterproof bags. You'll keep
your gear dry with a waterproof bag, and you can keep yourself dry too with Basil's
waterproof and breathable cycling rainwear.


5. Good for the environment and your wallet!
You avoid the emission of gases and particulate matter by using a bicycle. Since you use
your own energy instead of expensive fuel on your bike, as opposed to your car, you do
the environment and your wallet a favour - especially if you compare costs for
purchasing and maintaining a bike with a car.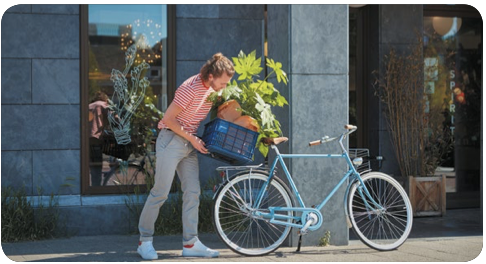 6. You're faster on a bike
By car through the centre of a busy city? No way! On a bike, you can simply cycle past
all the traffic jams. Once you arrive at your destination, you can easily put your bike in a
free parking space instead of endlessly searching for a paid parking space. Tip: With the
detachable MIK system, you can easily take your bike accessory with you. This makes it
even easier to park your bike, and your accessory will not be stolen.


7. You should often cycle with others
Whether you're getting on the bike with your partner, your mini-me or your trusty four-
legged friend, cycling is the ideal way to relax together. When you cycle with others, you
will use your bike more often. Besides that, your dog should, of course, also be let out
regularly. Do you like to cycle with your dog? Take your trusty four-legged friend with
you safely and comfortably when cycling with the Basil Buddy dog bike basket.
8. You'll be happier with cycling
By cycling outdoors, you give your body and mind the opportunity to relax. During a
great bike ride endorphins, the happiness hormone is released. Add a Basil accessory,
and you'll have pure cycling fun! Our accessories and rainwear make your bike ride even
more fun and practical! This is how you make every day a cycling day.
Share your cycling motivation!
There are 357 other reasons to get on your bike every day. And we'd love to hear them
from you! What motivates you to get on your bike? Share your motivation with us and
win a free tear calendar. In this way, you can read a motivational cycle quote every day,
365 days a year. If your quote is selected, you will receive a free Basil 365 DAYS TO
CYCLE tear calendar which will include your own quote!
Fill in & win! Share your bike quote here:
https://www.basil.com/nl/365-dagen-per-jaar/aanmeldformulier/
*Your health and safety are very important to us. In order to exercise enough during the
corona crisis, we advise you to cycle. This allows you to keep your distance from others
and prevent contamination by touching surfaces. By cycling, you stay fit and protect
yourself and others from the coronavirus. We recommend that you comply with the
guidelines on the virus from the government in your country. Take care of yourself and
others!